MAZDA Service: Your Vehicle Maintenance Checklist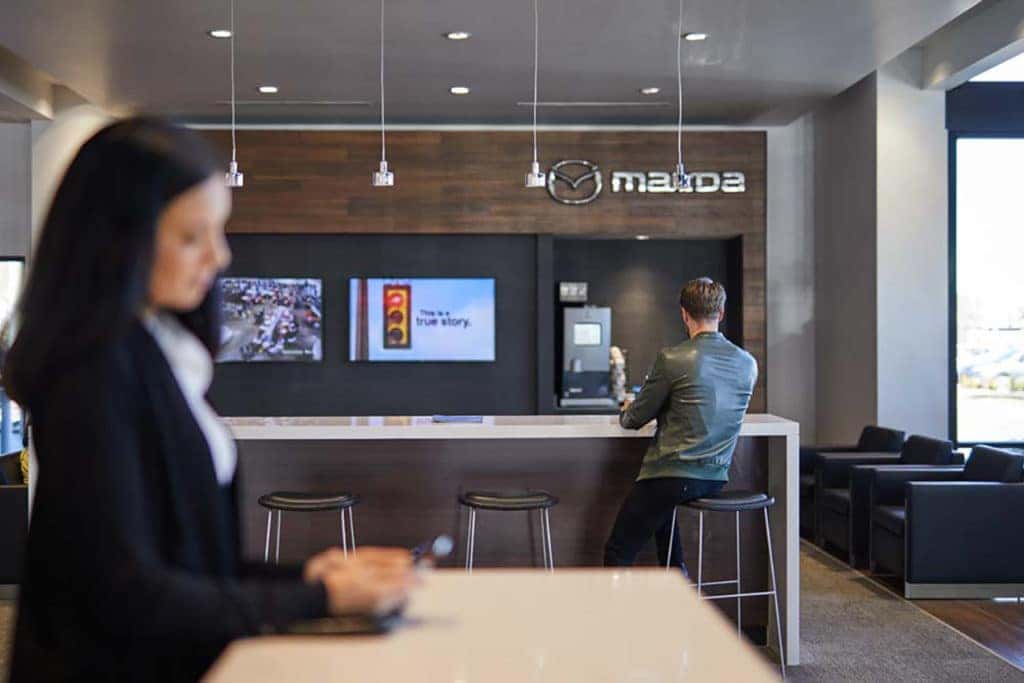 Once you've had the pleasure of driving a Mazda vehicle — the responsive steering, the suspension that feels less assembled than tailored, the tack-sharp handling — it's hard to imagine settling for anything less. Vehicles this exciting deserve nothing less than the best Mazda service from a dealership like Young Mazda.
Why MAZDA Maintenance is Important
In our time as a Mazda dealership serving Erie PA, we've serviced every year, make, and model of Mazda vehicle. Some looked, and worked, the same as they did the day they were first driven off the lot; others were much the worse for wear.
The difference has less to do with manufacturing than it does with the care taken with the vehicle, and the use of genuine Mazda parts. With a bit of TLC, you've easily got a future classic on your hands.
MAZDA Vehicle Maintenance Checklist
Some vehicle care is easy to address in your own garage or driveway. Other key items are better addressed by a qualified Mazda technician.
MAZDA Maintenance for Drivers
Let's start with what you can do as an owner or lessee.
Keeping your vehicle clean preserves more than resale value; it prevents damage from salt, brine, and other seasonal dangers.
Reading your owner's manual may not be as gripping as a novel, but it helps you to operate your vehicle safely and meet your suggested maintenance intervals.
Proper tire pressure helps, and the right grade of gasoline makes a big difference in performance.
Perhaps most importantly, addressing small problems — changes in driving dynamics, the check engine light coming on, a strange sound or smell — helps us catch small problems before they become bigger and more expensive ones.
When to Visit Your MAZDA Service Center
Your Mazda service center is also here to help.
We service brakes for quick stops regardless of weather or road conditions.
We offer Mazda tire service, such as new tires, rotation, and balancing, so your car has the traction it needs.
Our battery service covers replacement and maintenance alike, so you always get quick starts.
We flush and change fluids like motor oil, brake fluid, and transmission fluid; these help protect key systems so they always work their best.
In short, we maintain everything from bumper to bumper, giving you savings with an excellent first-time fix rate and our Mazda service offers.
Car Care Essentials in Erie, PA
If you're a bit behind schedule on maintenance, don't panic. Act. You're protecting yourself, your passengers, and your investment with Mazda service, and the team at Young Mazda is here to ensure you get everything you need under one roof. Call, click, or simply drop in for service today!