What You Need to Know about MAZDA Service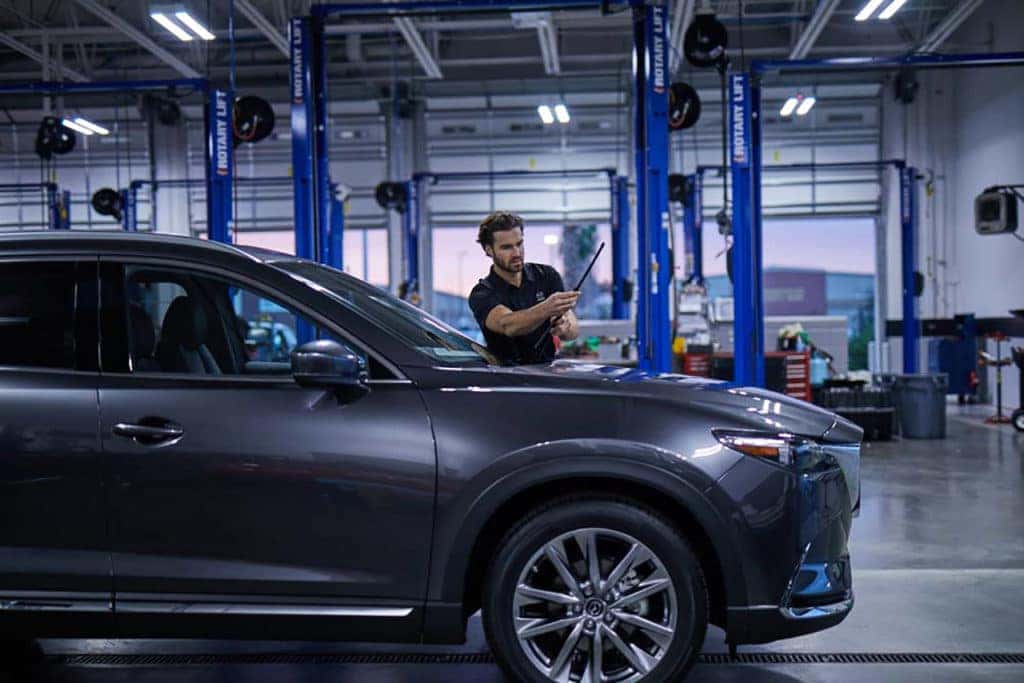 At Young MAZDA, we don't just want to get you in the right vehicle – we want to help you keep that vehicle running at peak performance. That's why we offer Mazda service from certified technicians who know your vehicle's systems better than anyone. Here are a few common questions we get about maintaining your Mazda.
When will my car need routine maintenance?
This will depend on both usage and time. Check your owner's manual for the maintenance schedule specific to your vehicle. As a courtesy, we send out reminders when it's time to book your next service.
What should I know about caring for my MAZDA tires?
Your Mazda tires will need to be replaced about every six years or so, but that depends on how frequently you drive your vehicle and on what road conditions. When you come in for routine maintenance, we'll check the tread on your tires and let you know when they're getting low. Your routine maintenance will also include rotating your tires to ensure even wear and tear.
What should I know about battery care?
Car batteries typically last three to five years, but that lifespan can vary significantly depending on the driving environment. Here are few signs your battery needs replacing:
Engine is struggling to turn over, often with a low ticking sound
Dim headlights
Corrosion
Rotten egg smell
Do I need to use Mazda parts in my vehicle?
Using genuine OEM parts is an important part of caring for your vehicle. We can help you find Mazda parts near me, whether you're using our service center or doing a DIY repair at home.
Do you offer repairs in addition to routine service?
We do! Our body shop and collision repair center has been in operation since 1962. It is located in a state-of-the-art facility and is staffed by certified technicians. We offer free estimates and provide services for any make and model vehicle, not just Mazda vehicles.
Make an appointment today at the Young Mazda Service Center to keep your vehicle in tip-top shape. We feel confident in the pride we take in our work, and hope you'll rest easy knowing we'll take care of your vehicle.