What are OEM MAZDA Parts and Why are they Better?
Whether you need accessories for your new Mazda CX-5, or parts for the Mazda RX-7 you've lovingly maintained for years, the right auto parts matter. A quality vehicle deserves quality OEM Mazda parts, and you won't find those just anywhere.
Getting those parts from your Easton Mazda dealership is better for your vehicle, and your wallet, too.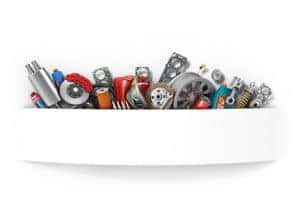 What are OEM Parts?
Original equipment manufacturer, or OEM, parts are made by the same company that built your vehicle. They're the ones you'll find at Young Mazda.
Aftermarket parts, on the other hand, are made by third parties that often don't have our high standards. That makes more of a difference than you might think!
Advantages to Genuine MAZDA Parts
When it comes to Mazda service to maintain or repair your car, truck, or SUV, do you really want to second-guess whether it's really fixed right?
That's just one advantage to using OEM parts. But there are a few more.
Better Fit
Auto parts aren't the kind of thing you want to force into place. The right fit matters for proper function, which is why the higher tolerances of OEM parts are important.
Better Durability
OEM parts sometimes cost more up front, but the trade-off is improved durability. A part you have to replace because it was substandard, or that causes other problems because it damages the system to which it belongs, isn't really saving you money.
Lease Protection
Your lease has wear and tear penalties, and the use of unapproved parts can count as wear and tear even if those parts are still in working order. We advise caution when making repairs with aftermarket parts so you aren't hit with a penalty.
Warranty Protection
The use of aftermarket parts and third-party service won't necessarily void your warranty. But if a repair stems from a substandard aftermarket part, a botched installation, or an inexperienced mechanic putting the wrong fluids in the wrong places your warranty could go up in smoke.
MAZDA Parts and Service: a Perfect Pairing
As we obliquely mentioned above, where you go for Mazda service matters as much as what goes into your Mazda vehicle. If you're trying to save money, don't do it by cutting corners. Instead, browse our Mazda parts and service specials and let the Young Mazda team take good care of you and your car.