Visit Our MAZDA Collision Center Today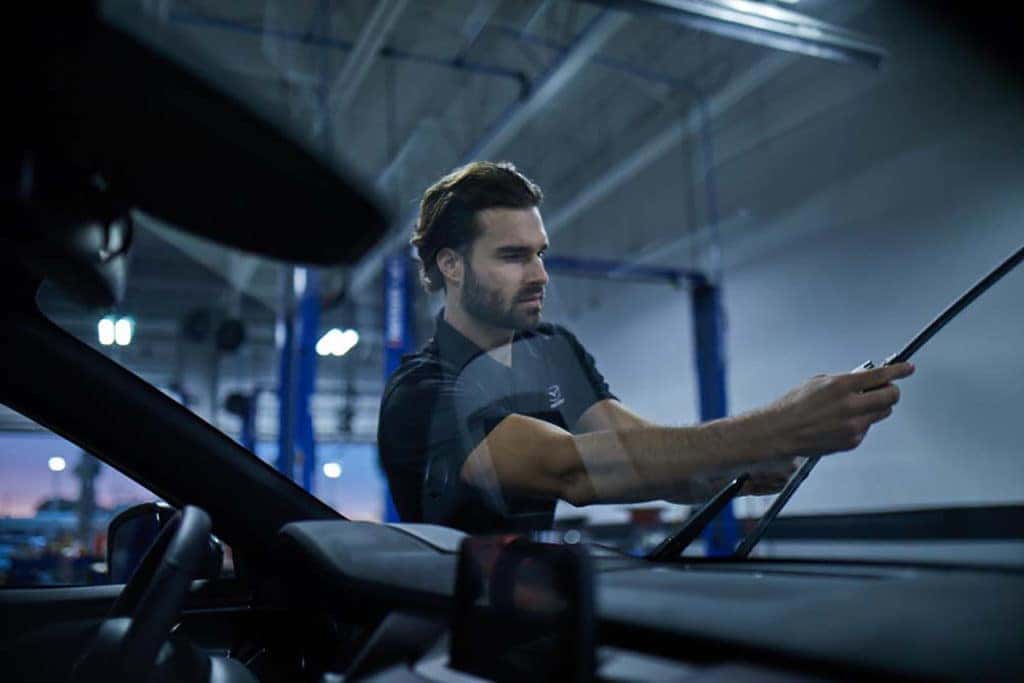 The next time you need to visit a Mazda collision center, make it the one here at Young Mazda. Our expert team is dedicated to putting your vehicle back on the road after damage or an accident, and we're sharing information and tools on managing your vehicle's wear and damage. Take a look at our collision center guide.
What Does a Collision Center Do?
A collision center is here to help you after your vehicle has been in an accident or suffered damage from inclement weather. There are several different services that you can find at collision center designed to get your vehicle back on the road, ranging from simple dent removal and paint matching to glass replacement and headlight support.
When picking a collision center, you want to discuss the center's accreditation, ask about estimates and options for repairs, and discuss how much work your vehicle might need in the future, as the result of the damage.
Why Make Young MAZDA Your Collision Center?
There are many reasons to make Young Mazda the collision center you turn to when it's time for repairs and upgrades following vehicle damage. To start, we provide a wide menu of services and repairs, like frame and unibody repairs.
We also make getting the service you need easy with free estimates, 24-hour towing support, and available rental cars on site. Our certified technicians use genuine Mazda auto parts to upgrade and repair your vehicles after damage, and we offer specials and deals on services and repairs, so you can get the care you need at the right price to fit your budget.
When it's time to get upgrades and repairs from a collision center you can trust, turn to Young Mazda. Schedule an appointment with our expert collision repair team in Easton today.