Tire Service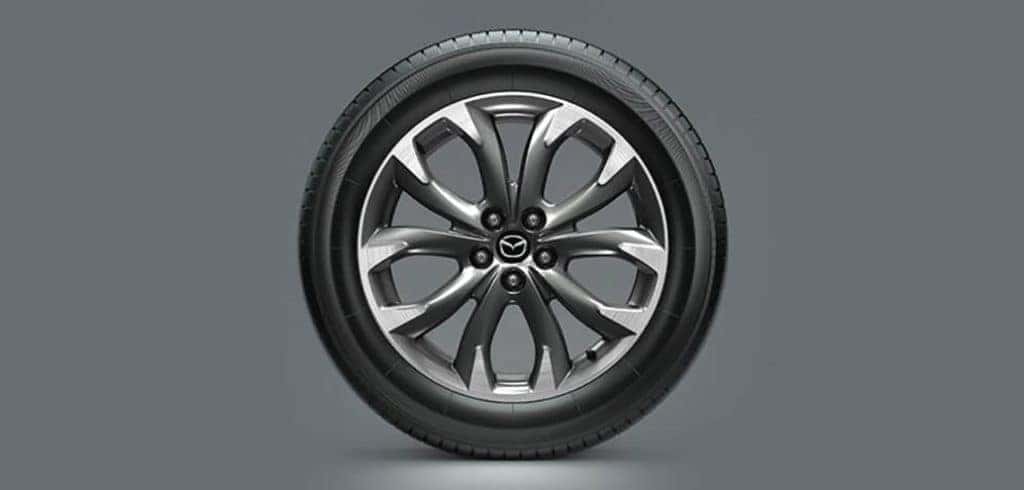 MAZDA vehicles enjoy a long-standing reputation for quality and reliability, and Young Mazda offers a variety of services to help our customers get the most from their automobile. One of our most common areas of focus is your Mazda tires, whose maintenance is essential to overall performance.
Why Tire Service is Important
The biggest reason why our local Mazda dealership takes tires so seriously is for the simple fact that they absorb more daily wear and tear than any other car part. And while the quality, durability, and variety of tires has increased significantly over the years, tires still aren't invulnerable and a lack of timely care could lead to serious issues.
For example, incorrectly-pressurized tires will develop irregular wear patterns, resulting in diminished performance and eventually some very unsafe driving conditions if a point is reached where the tiles are bald. Another pitfall to avoid is waiting too long to replace your tires at our service and Mazda parts center. This could result in excessive tread-wear that compromises your car's fuel economy, handling, and safety.
If you don't service your tires, you are more susceptible to getting into car accidents. You can also do some serious damage to your vehicle as the extra stress it is under can cause complications.
Types of Tire Service We Offer
Every time you bring your Mazda car in for an oil change or other type of regular maintenance, our skilled service technicians inspect your tires for damage and confirm that they're inflated to the correct pressure. The most common tire service is a tire rotation, which we recommend every 6,000 – 8,000 miles. With a tire rotation, the Young Mazda team removes all four tires from their wheels and 'rotates' them to a different wheel. This process is intended to help the tires wear evenly, and it makes a significant difference in terms of tire longevity – especially for the front tires, which absorb more braking force than the rear tires.
Visit Our MAZDA Tire Center Today
Every Mazda near Easton requires consistent tire service in order for owners to enjoy the Mazda brand's acclaimed efficiency, performance, and value. From tire inspections and rotations to new-tire purchase and installation, Young Mazda is the local car dealership to trust.