MAZDA Transmission Options at Our Easton Mazda Dealer 
Buying a new Mazda vehicle can be equal parts fun and intimidating. On one hand, you'll end up with a vehicle that drives like no other. On the other hand, getting there — choosing your trim, your features, and even things like Mazda parts — can make your head spin.
But those choices matter, since the way you experience the drive will be different with each one. And few of them matter more than your transmission. Allow the team at Young Mazda to explain.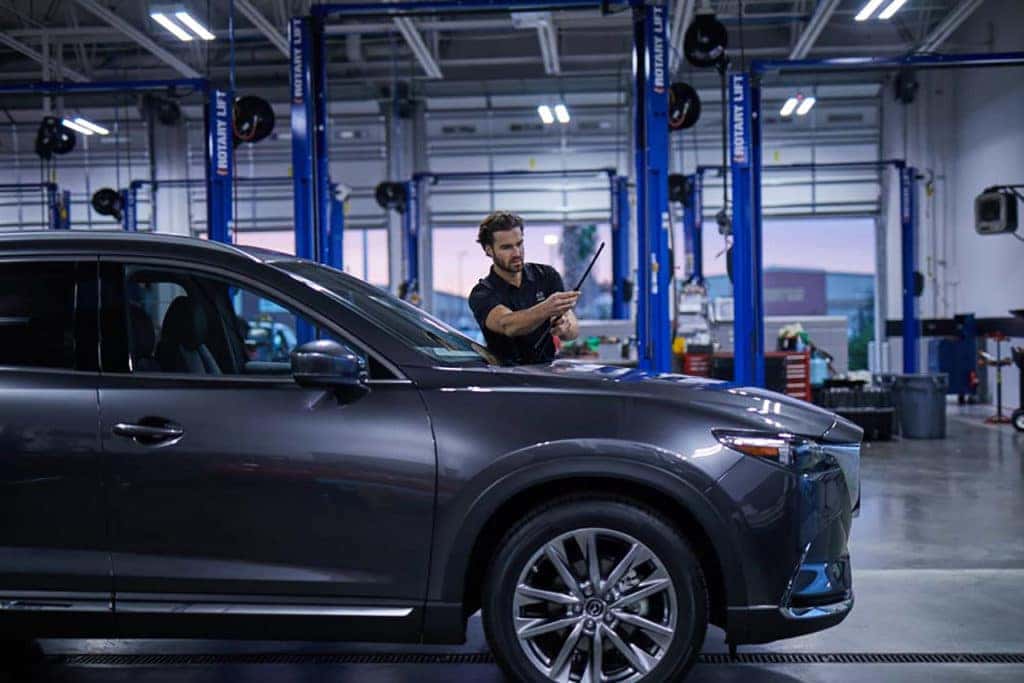 Why Offer Different Transmissions? 
Different types of transmissions each have particular strengths and weaknesses. Manual gearboxes offer a tactile driving experience, but fewer folks know how to drive a stick, and some find them tiring. 
CVTs offer excellent low-speed fuel efficiency at the expense of a natural shifting and driving feel in the city or on the highway. Average automatic transmissions offer great fuel economy at highway cruising speeds, but they won't exactly knock your socks off. So, as they do with nearly every other system, the Mazda brand does transmissions a bit differently.
Manual Transmission
If you've never driven a car with a manual transmission, the Mazda MX-5 Miata will convince you to learn. This driver-centered roadster truly shines with its SKYACTIV-MT® manual transmission, since it encourages a higher level of alertness, and provides a degree of engagement, that complements the rest of your driving experience.
Automatic Transmission
The Mazda SKYACTIV-DRIVE® automatic transmission combines the fuel efficiency of an automatic or CVT, the feel of a manual or dual-clutch transmission, and easier launch control and hill starts than you'd find in other types of transmissions. It accomplishes this by leveraging both a torque converter and a planetary set so that every gear ratio you need is available exactly when you need it. 
MAZDA Transmission Service
Like other powertrain components, it's important to take good care of your Mazda transmission; that's especially true if you're driving a pre-owned Mazda vehicle. So, visit our Mazda dealership in Easton, PA for periodic checks and cleanings. 
And if your transmission's fault indicator (the dashboard light that looks like a transmission) lights up, or if the transmission's behavior changes — it slips, misses gears, hesitates, makes a grinding noise, or springs a leak — be sure to visit us immediately for Mazda transmission service.