Differences Between a MAZDA Service Center and a Collision Center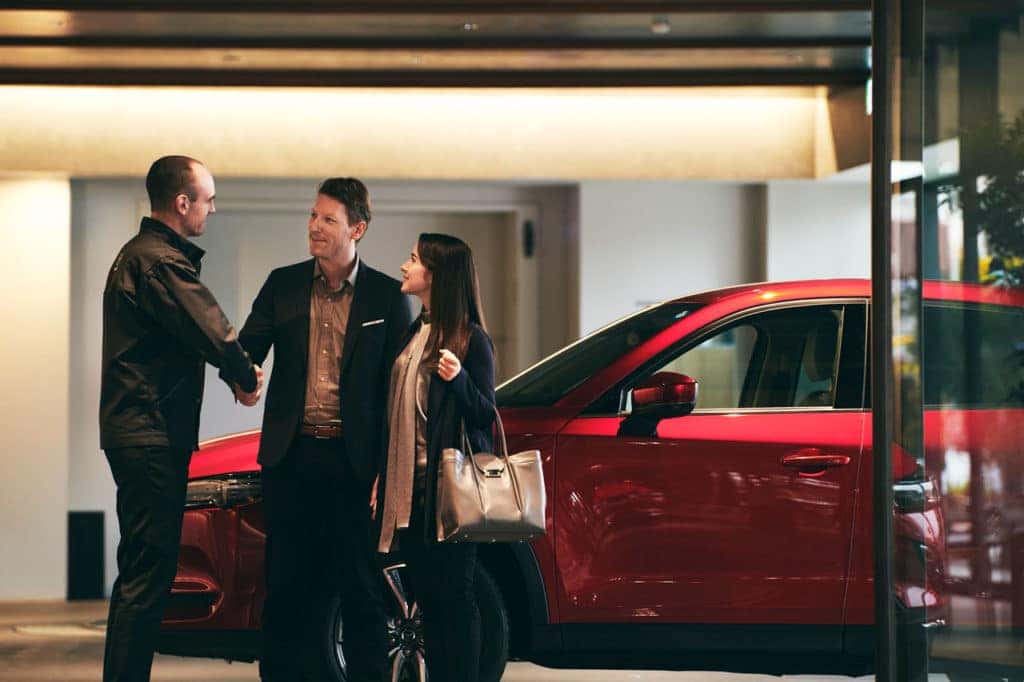 Car troubles come in varying shapes, sizes, and degrees of severity. For many of them, you'll be just fine bringing your vehicle in for Mazda service at one of the 36 service bays at Young Mazda. For some of the others — paint, auto glass, dent repair, and major body work among them — you can rest assured that our Mazda collision center is equally capable of getting you back on the road fast. In the meantime, here are just a few of the ways we can take good care of you and your vehicle.
Our MAZDA Service Center
The service center at your Easton Mazda dealership is designed to handle most powertrain repairs, brakes, steering, and other maintenance and repair needs that might arise over your lease or ownership experience. Our service techs can also take care of certain types of car damage, including poor wheel alignment caused by a pothole, broken headlights, taillights, and mirrors.
Our MAZDA-Approved Collision Center
Our body shop covers more specialized needs; what's more, its technicians have more specialized training, and use different tools of the trade that the average mechanic (or even a factory-trained Mazda technician) wouldn't use. If your windshield cracks or breaks, you have a dent that needs to be popped, or a frame that needs straightening.
There are some compelling reasons to choose us over other body shops in the Easton area.
We've been in business for more than 65 years, with our body shop in continuous operation for nearly 60 of those years
Our technicians are approved by major OEMs, including the Mazda brand, and we are also an AAA Approved Auto Body shop
We have relationships with nearly every major insurer, which smooths the process considerably
We use OEM Mazda parts for our work wherever possible
We offer 24-hour towing service
We have insurance appraiser workspaces and car rental offices on site for your convenience
You will receive a free estimate in writing before work begins
We are equipped for a full range of work, from minor paint work and restoration to extensive frame, unibody, and collision repair
Maintenance, Repairs, and More — Where and When You Need Them
Before we go, there's a point we'd like to underscore. Maintenance at a Mazda service center — especially Mazda tire service, brakes, and steering system maintenance — can go a long way toward keeping you safe and keeping your vehicle out of the body shop. No matter what your vehicle needs, or why, get in touch with Young Mazda for comprehensive automotive service!