MAZDA Parts Essentials: Brake Maintenance and Repair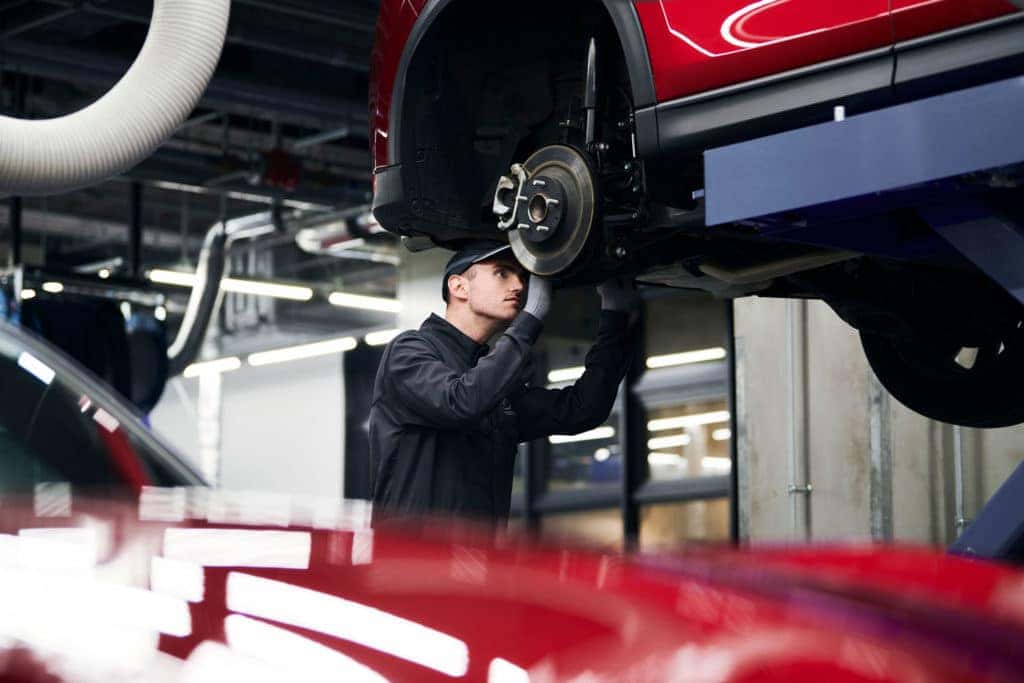 The MAZDA MX-5 Miata just might be the most fun you can have on four wheels. Its small size and maneuverability can be exciting, at least until you're cut off in traffic or need to avoid a sudden hazard. When that happens, the last thing you want is to have to question whether your brakes are up to the task. Don't take your chances. Visit Young Mazda for brake service using genuine Mazda parts.
MAZDA Brakes in Brief
Pressing down your brake pedal initiates a multi-step process that should bring your vehicle to a smooth, sure stop. Visiting a Mazda service center ensures that the many parts in your brake system, from the ECU to the master cylinder, brake lines, calipers, rotors, and other key components, are each ready for duty.
When is it Time for MAZDA Brake Service?
Brakes rely on friction to stop your vehicle. That friction adds up quickly, especially if your daily drive involves stop-and-go traffic, or if you have a lead foot and you tend to brake hard. For this reason, you may find yourself visiting an Easton Mazda dealership somewhat ahead of the suggested service intervals in your owner's manual.
Brake inspections are recommended when you stop in for routine maintenance, especially if that maintenance involves your tires or wheel alignment; certain wear patterns can be a warning of brake trouble.
Likewise, you should also visit us if you notice that your brakes are acting differently than they used to. If you're experiencing longer stopping distances, squealing noises when you brake, or finding that you really have to lean into the brakes to make the vehicle stop, do not wait to visit us.
Types of Brake Repairs
Because of their construction, brakes require maintenance, and will sometimes need repairs. We're aware that these don't come cheap, but we don't recommend cutting corners on parts or installation; instead, take advantage of our Mazda parts and service offers. Your safety depends on good brakes!
Friction wear means that brake pads will need occasional replacement.
Brake lines may need replacement, and brake fluid requires occasional replenishment.
Bleeding the brakes periodically helps to prevent air bubbles.
The master cylinder, which translates a pedal press to hydraulic pressure, may also need replacement.
Other components will require occasional inspection, calibration, machining, or replacement as well.
Everything you need to keep your Mazda vehicle running strong and safe is available at Young Mazda. Call, click, or stop by for all your service essentials!