MAZDA Leasing Guide: The Ins and Outs of Your MAZDA Lease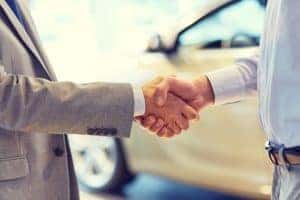 There is a lot more to a Mazda lease than just choosing a vehicle and signing on the dotted line. You need to make sure you are going through the process with the right Mazda dealership which is why Young Mazda is here to educate you on all the components of your Mazda lease.
What is a MAZDA Lease?
When you lease a Mazda vehicle, you are essentially renting the vehicle for an extended period of time. Just like with financing a Mazda vehicle, you will make an initial payment followed by monthly payments.
With leasing, you do now own the vehicle, but you are responsible for it. That means that if the vehicle is damaged or needs service, you are the one that pays for it. However, leasing is cheaper than financing.
What Happens When You Reach the End of Your MAZDA Lease?
When your Mazda lease is over, you have a decision to make. First off, the payments you make for your lease have to do with the expected value of your vehicle when you reach the end of your lease. Oftentimes, at the end of your lease your vehicle is worth more than expected. That money goes back into your pocket.
You have a few options for what happens next. You can see if you can begin a new lease for your current vehicle or for another vehicle. However, if you have gotten attached to the vehicle you leased, you may want to consider pulling the trigger and buying it.
At Young Mazda, we work to make sure you know all of your options when it comes to crafting your Mazda lease agreement. When you reach the end of your lease, Young Mazda is here to guide you through your choices so you can find the one that works best for you!