MAZDA Finance for Beginners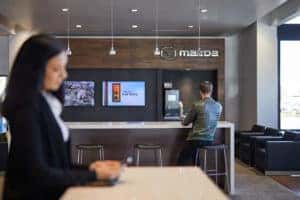 The world of Mazda finance can be a little confusing, but here at Young Mazda, our finance professional will help guide you through the process so that you have good experience.
What to Know About MAZDA Finance Beforehand
When you decide to finance a Mazda vehicle, you first need to know your credit score. Your credit score will help determine whether or not you will be approved for a finance agreement, and what your options will be. For a good interest rate, you typically want to have a credit score around 700 or higher.
If you have a low credit score or a non-existent credit score, things can be more difficult, but you still have options.
MAZDA Finance: What to Do If You Have Bad Credit
If you have bad credit, Young Mazda will still work with you to get you in the Mazda vehicle of your dreams. Something you can do to help with the Mazda finance process is to make a larger down payment. A larger down payment will help lower your monthly payments and will give you more leeway when choosing your loan term limit.
Something that can help you with your down payment is your trade-in vehicle. Since you are getting a new car, you might as well trade-in your old vehicle towards this one. Use our online tool to see the value of your car.
How Young MAZDA Will Help You with MAZDA Finance
Young Mazda has a payment calculator so that you can plan out the budget for your Mazda vehicle. This way you can learn what you can realistically pay every month and whether or not what you will have to pay is within the realm of possibilities.
Stop by Young Mazda today to learn more about your Mazda finance options.