How to Use Our MAZDA Payment Calculator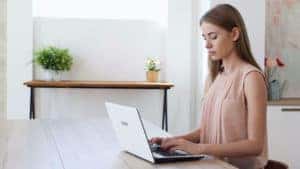 We know that the car buying process can be quite overwhelming. From finding the right car to the securing the perfect loan, it's easy to feel stressed about the big decision you're about to make. Thankfully for you, the available Mazda payment calculator can make things a bit easier.
What is the MAZDA Payment Calculator?
This innovative online tool helps you take control of your budget. It will help you calculate your monthly payments and even compare other loan offers. More importantly, you can estimate your monthly Mazda finance payments before securing the loan that best fits your budget needs.
Before you apply for financing, use the Mazda payment calculator to find out which car fits into your budget. These detailed steps should make things easier:
Find a new or used Mazda vehicle from our vast inventories. Get the price for the vehicle that you want.
Enter the interest rates that have been offered to you by our Mazda finance team. Rates should vary and the results should do the same. Then enter your projected loan term.
If you know the size of your down payment, enter it. Or if you've already valued your trade-in, input that information as well.
Enter all of the information in the respective fields and see how it impacts your payment. You'll get your results right away.
If you have any questions about the process or need more help using the Mazda payment calculator, reach out to Mazda financing in Easton. We'll be happy to tell you more about calculating the trade-in value of your current vehicle and dealer incentives that's available to you. We hope to see you soon!