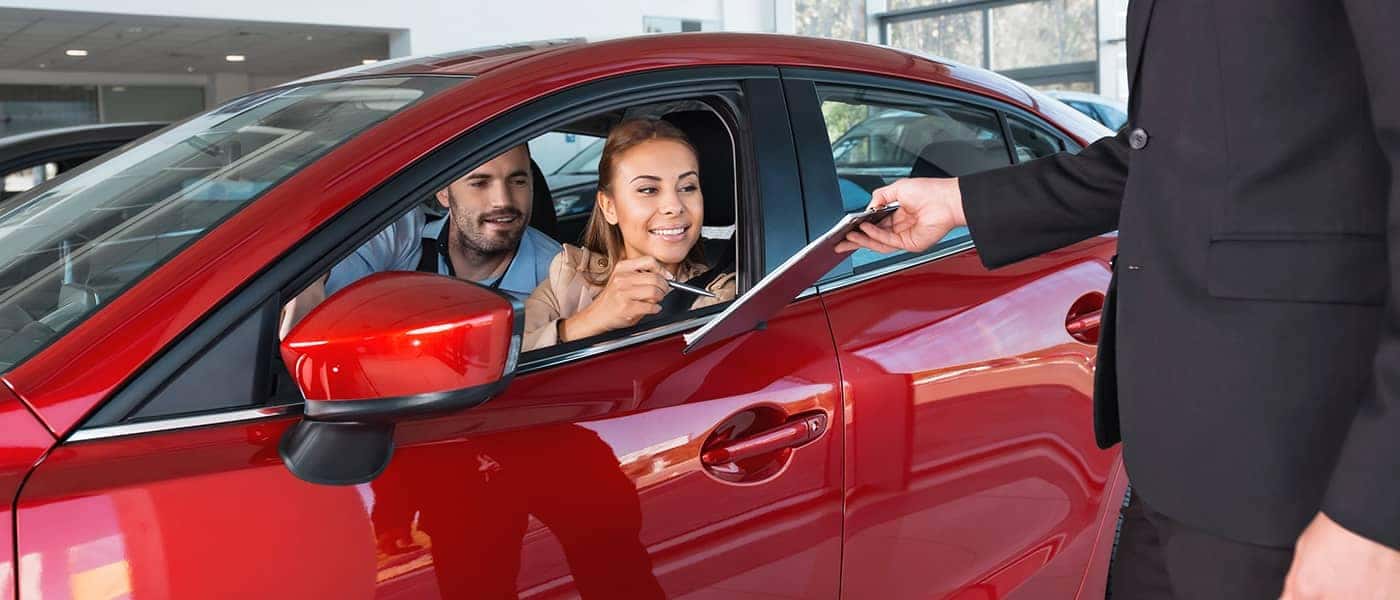 ---
Used car shopping can be daunting, but it doesn't have to be. When you shop with Young Mazda, and use our used car buying checklist, you can find the right used vehicle for you, your driving needs, and your budget. If you're ready to start shopping, you should:
Research
Budget
Inspect
Try it Out
Research: Where to Buy Used Cars
There's no shortage of dealerships around Nazareth, however, if you want a quality model with additional savings and perks even after you've left the lot, Young Mazda is the place to look. We offer used vehicle specials, a large inventory a pre-owned and certified pre-owned models, and more!
Budget: How Many Miles on a Car is Too Much?
What is good mileage on a used car? That depends. If the used model has been well cared for, yet has more miles and is older in age, it might be a better option than a newer model with lower mileage that hasn't been sticking to a maintenance schedule. Keep the following in mind when used car shopping:
There are trucks that last upwards of 300,000 miles on one engine, but that's only if they're well cared for.
Cars with high mileage will usually carry a lower price than comparable models with lower mileage, but they could require more repairs and maintenance later on.
It's up to you to decide on mileage: savings or peace of mind on Bethlehem streets. A certified pre-owned Mazda can split the difference, too.
Inspect: What to Check When Buying a Used Car
Once you've settled on your mileage range, it's essential to inspect a used vehicle to make sure it's up to your standards. But what do you check when buying a used car? We recommend checking the following:
Rust around door edges and wheel wells
Damage hidden by careful touch-ups instead of proper repairs
Headlights, taillights, and turn signals
Excessive wear or damage to upholstery
Tire tread wear
Even if you're not familiar with aspects under the hood, it doesn't hurt to make sure things look tidy and clean. If you'd like to be thorough, have one of our technicians inspect the vehicle for you.
Try it Out: Test Drive a Used Car
Once you've decided on the used car you want to drive home to Allentown, take it for a spin. Simply reach out to the dealership to schedule a test drive. We recommend heading out onto a beltway or even a highway to get a feel for the engine as well as a drive around town. It's important to reach out early, though, as each used car is unique and you don't want someone else to buy your dream car.
Find a Quality Used Model at Young Mazda
To find your next new-to-you vehicle, make your way to Young Mazda. With our vast selection and available used vehicle specials, you can find a quality pre-owned Mazda at a more affordable price. Use our online tools to calculate your interest rate before buying your next Mazda! Still have questions, looking to learn how to jump start your car, or want to learn more about buying vs. leasing? Contact Young Mazda and let us walk you through the car financing process today.
Looking for more tips? Our team would be happy to teach you about the best restaurants in Easton, PA, the Mazda CX-30 interior, and more!