Does Credit Matter When Applying for Mazda Financing?
If you're shopping for a new car or SUV, you're probably realizing how difficult it is to find a car that fits your driving and budget needs. Our team at Mazda financing in Easton fully understands what you're going through, and we'd like to help you out.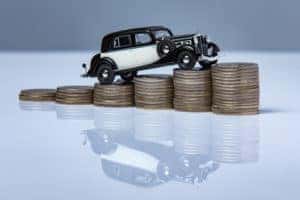 We know that it's especially difficult to find a car if you have poor credit. So if you're asking, "Does credit matter when applying for financing?" you've certainly come to the right place!
Does Credit Matter?
In short, good credit does matter when financing a new vehicle, whether it's a 2021 Mazda CX-3 or any of our used SUV for sale. But if you have bad credit, there are still many ways to secure financing.
High credit scores can easily land you a car loan. Good credit means that you have history of paying loans in a timely manner. It helps build a level of confidence that says that you're worthy of not only getting the loan, but you're also capable of paying it back.
But if you have poor credit, you'll need to find other avenues to secure that loan, whether it's through a co-signee or comprehensive credit assistance. Whether you have good or bad credit, rest assured that our finance team will find a way to help you secure a loan.
How Can Young MAZDA Help?
Young Mazda won't turn you away even if you have bad credit. We offer those with bad credit the chance to improve it through a credit assistance program, which is the best solution if you're in need of a new or pre-owned car.
Securing a car loan is the most important part of the car buying process. With so many Mazda car deals near me , it's important that you secure one soon so you can take advantage of all the great deals today. Our finance team is more than happy to guide you through all of your financing needs. Our main goal is get you inside our dealership and get you back outside in a brand-new Allentown Mazda car or SUV.
But before you think about loans, you should test-drive the car that you like first. This allows you to fully connect with the vehicle to make sure that it's perfect and it suits all of your driving needs.
Finance a MAZDA Vehicle Today
When it comes to your budget needs, our financial experts will help you take care of that. We are capable of providing you with the best financial solutions no matter your credit history. We invite you to test-drive a new car today. We hope to see you soon!