Compare MAZDA Buying and Leasing Options in Easton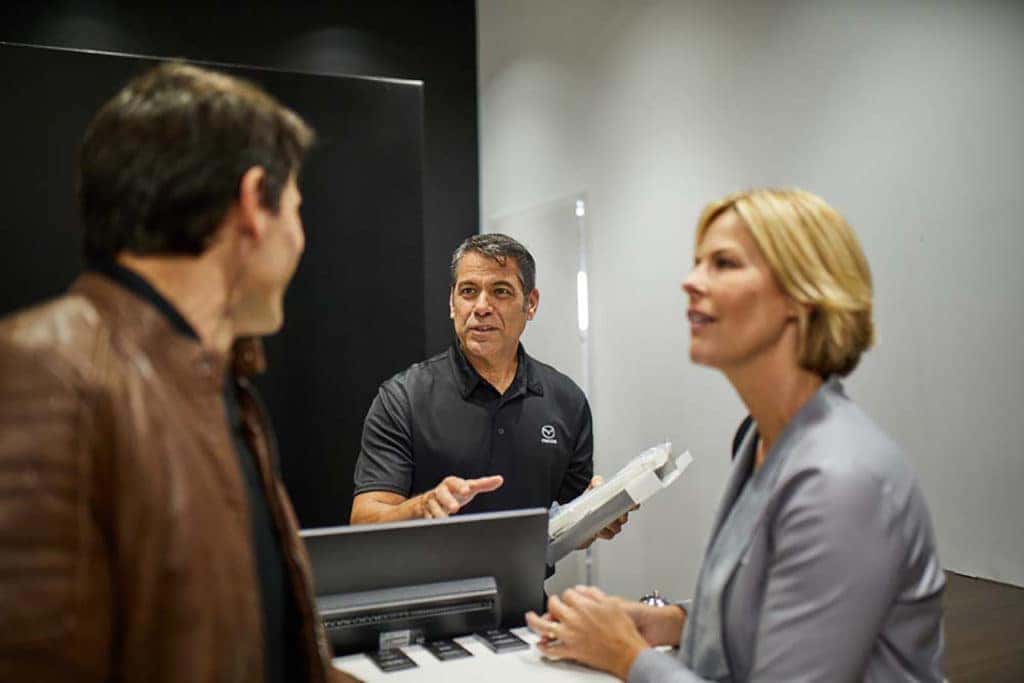 When you're ready to buy a new Mazda, Young Mazda is the dealership you'll want to turn to first. Not only do we carry a wide inventory of new and pre-owned vehicles at the right price to match your budget, but we're also here to provide the financing tools and resources to give you confidence and support every step of the way.
It's easy to begin comparing your financing options in Easton today.
MAZDA Purchasing at a Glance
Buying a car is one of your two main auto financing options, along with leasing. There are benefits to both methods, so it's a good idea to do your research and find the best financing option to fit your needs.
There are many reasons to consider purchasing your next car. To start, you won't have to worry about your credit, which usually needs to be quite high in order to lease a car. You'll also have a lot more freedom to customize and explore with your purchased Mazda, as there will be no restrictions on the type of driving you do or the number of miles you put onto your car.
And if you decide to sell your vehicle down the line, you'll have start-up capital for whatever the next Mazda car or SUV might be.
MAZDA Leasing at a Glance
You might want to consider leasing your next car if you like having access to the latest vehicles on the market and new safety, performance, and entertainment features. You'll see big savings on the down payment, monthly payments, and in-between costs when you lease a vehicle, and when you're ready for a new car, you won't have to worry about the selling hassle. Simply bring your car down to our dealership and trade in.
You'll find the best Mazda financing options for your budget and lifestyle here at Young Mazda. Schedule an appointment with our expert financing team in Easton today.