Choosing Between Buying or Leasing a MAZDA
Looking for your next great driving experience is much more fun when you get the help of Mazda dealers that have your best interest in mind. Whether you're interested in an Easton Mazda lease or you want to trade-in your old car, our team at Young Mazda will be happy to help you out.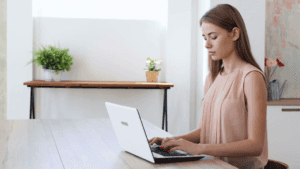 We'll also guide you through the Mazda financing process and help you figure out if you want to buy or lease a new Mazda car.
When to Buy
When you want to own a vehicle outright, making a purchase will the choice for you. While you'll typically pay higher monthly payments compared to when you lease, you won't be responsible for any more payments towards the car once it's paid off.
Another advantage of buying you should consider is that you can make aftermarket alterations to your vehicle, which you can't do with a lease. So if making your personal mark on your car is important to you, then you will probably want to buy. And while the mileage caps on leases are typically pretty realistic, you may want to buy if you plan on racking up a lot of miles.
When to Lease
For drivers who want to get behind the wheel of a brand new car without having to actually be responsible for the whole cost of the car, you should consider leasing. For a low down payment and low monthly payments, you get to drive a brand new car for a set period of time. This means you get the latest performance, most innovative technology, and updated styling without having to commit to the cost of a new car.
You also may prefer the simplicity of transitioning between cars when you sign a lease. Instead of having to put your car for sale, you can drop it off at an authorized dealer and sign a new lease. At this point, you also may decide to head home or that it's time to consider buying.
Our Easton Mazda dealers are here to answer all of your questions about leasing a Mazda, what to expect from the buying process, and what vehicles you can find in our inventory of new Mazda cars. Contact us today to get started!