What's the Mazda3 Gas Mileage?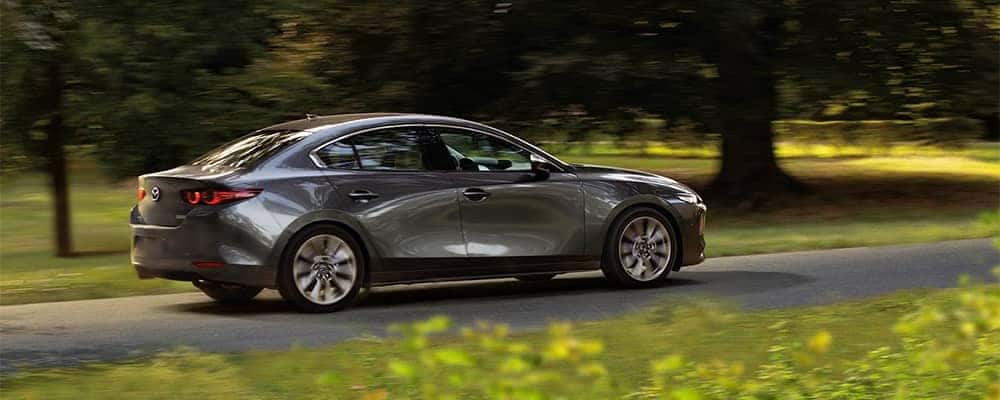 Mazda gas mileage is tough to beat. Just take a look at the 2019 Mazda3. This model offers easy-going vehicle dynamics and real-world fuel economy ratings. Both the Mazda3 Sedan and Hatchback are great picks for Nazareth's eco-conscious drivers. Find out more about the new Mazda3 gas mileage ratings below and take your favorite trim for a test drive with Young Mazda, your local Mazda dealer today!
Mazda3 Sedan Gas Mileage
Here are the EPA estimates for each 2019 Mazda3 4-Door trim level:
Mazda3: Up to 26 mpg city/35 mpg highway*
Mazda3 Select Package: Up to 26 mpg city/35 mpg highway*
Mazda3 Preferred Package: Up to 26 mpg city/35 mpg highway*
Mazda3 Premium Package: Up to 27 mpg city/36 mpg highway*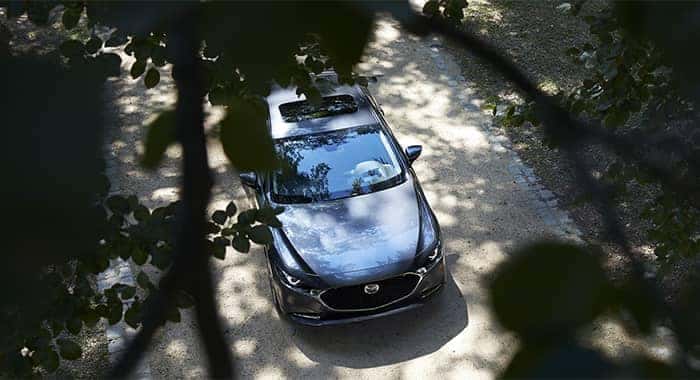 Mazda3 Hatchback Gas Mileage
Although larger than the Mazda3 4-Door, the Mazda3 5-Door still earns fuel-efficient city and highway ratings:
Mazda3 Sport: Up to 28 mpg city/37 mpg highway
Mazda3 Touring: Up to 26 mpg city/35 mpg highway
Mazda3 Grand Touring: Up to 26 mpg city/35 mpg highway
Mazda3 Performance
The Mazda3 Sport gets a 155 horsepower SKYACTIV®-G 2.0L DOHC 16-valve 4-cylinder engine with variable valve timing. As you move up in trim level to models like the Touring and Grand Touring, you'll get a 184 horsepower SKYACTIV®-G 2.5L 4-cylinder. What is SKYACTIV® TECHNOLOGY? Models with SKYACTIV®-G, such as the Mazda3, use a naturally aspirated combustion engine that compresses the air/fuel mixture at a rate of 14.0:1. This results in an efficiency increase of around 15%.
Best Mazda3 Tires
Tire size, air pressure, treads, and wheel type can help or hinder your Mazda3's efficiency. We at Young Mazda can help you find the all-season tires or summer tires you need on Allentown roads. Here are a few of the best tires for your Mazda3:
Pirelli Cinturato P7 (All-Season)
Goodyear Assurance TripleTred (All-Season)
Firestone Firehawk Indy 500 (Summer Performance)
Falken Pro G4 (High-Performance All-Season)
Michelin Defender T + H (All-Season)
Test Drive a 2019 Mazda3 in Easton!
The best way to experience the Mazda3 gas mileage, performance, and features is to take your favorite model for a test drive. Schedule a test drive online or visit our dealership to take a closer look. Have any questions in the meantime about our models, Mazda3 tires, want to compare the Mazda3 vs. Mazda6 or Mazda CX-5 vs. Honda CR-V, view our used car buying checklist, used Mazda3 inventory, learn about the Mazda CX-9 interior, the Mazda maintenance schedules, or our services? Contact Young Mazda today!
From Mazda3 gas mileage, to restaurants in Easton, PA, our team is here to help teach you everything you need to navigate the local area!