Find Your Vehicle
Simply look through our inventory and find what vehicle is right for you.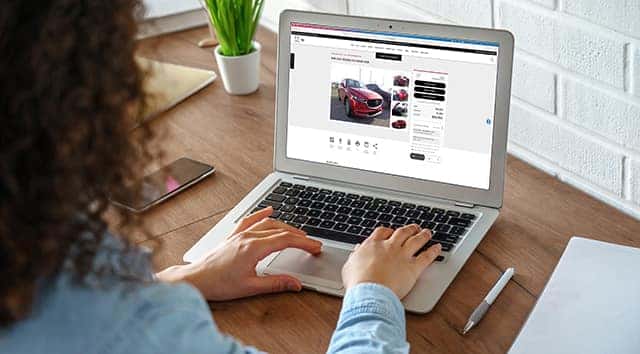 Tell Us About You
You'll be asked some basic questions about your interests, your driving habits, rebates you can qualify, and more.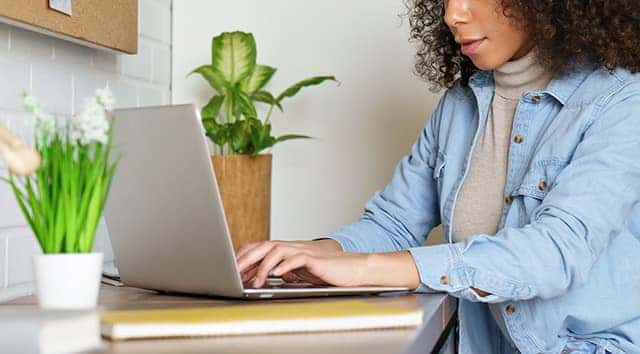 Value Your Trade
Fill in details about the year, make, and model of your current vehicle if you're going to trade-in a car toward your new purchase.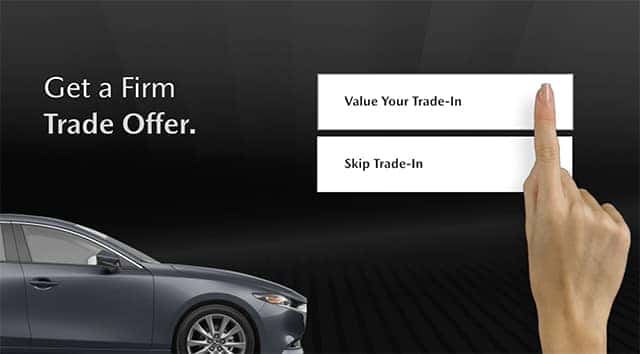 Payment Options
Enter the amount of money you'd like to put down toward your vehicle purchase to help develop your offer.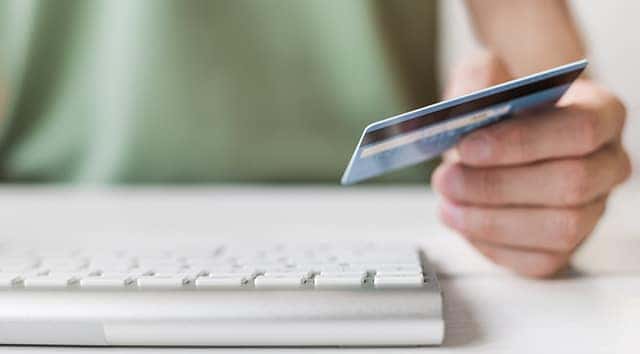 Take Delivery
Try out our tool today to help you find the new or used Mazda you want. Contact us in the meantime with any questions.​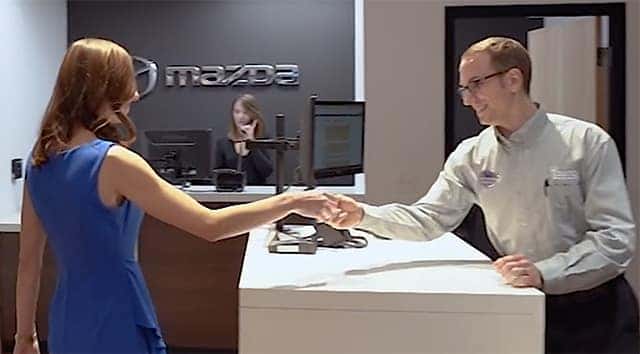 Young Mazda Testimonials
A sincere THANK YOU to all our favorite customers!
Service was good. Friendly and helpful staff. Got oil change and car inspected. I plan on coming back for my next oil change.
Great service and communication. Getting my car serviced was convenient and the step by step communication by the dealership was exceptional.
On time. Work explained. Free car wash. What's not to love I'm always able to wait for my car as we only have one car
Professional and friendly service. Pleased with the timely manner in which service was completed and love the video of the inspection of my car.
They are always consistent and efficient. I have been taking my car back for maintenance ever since I bought it from them.
Great service as usual. No ba feedback to report. Keep up the great service. I will be back again.
I have purchased many cars from Young's. they have always taken excellent care of all of them.
Excellent professional service and friendly staff made my appointment a pleasure. I appreciated the prompt shuttle ride also.
Wow Wow Wow- I came from NJ after looking online for months for certified Mazda CX-5. Easiest transaction I ever had from initial sales contact with Craig Hower, finance with Andy Nagy and back to Craig. They gave me the best trade in value- in and out in 90 minutes. Highly recommended- best place/best treatment from a dealer for a no hassle no pressure sale.
They did a great job with my vehicle being done on time. Bob (mechanic), Chad and Josh all did a great job and kept me informed every step of the way..
Work done in a timely manner. Excellent service and friendly personnel. Only bring my CX9 to them for service.
Everything went smoothly. I did not have to wait very long for the service. Plan to go back again.
Very helpful, professional and efficient. Friendly too. Got everything taken care of quickly and painlessly
Timely, prompt, excellent service as always from Young Mazda. Expect nothing less after years and years of doing business with them.
I requested not to have my car go thur the car wash because I have the aero kit and they honored that. The whole staff made sure it was all timely since I waited for the vehicle. Well Done
I had an excellent experience working with Mike to purchase a used Mazda. He was attentive, honest and easy to work with. We are very happy with our purchase! Car was spotless and looks like new. Great dealership and service at Young's!
Great experience from arrival to departure. Greeted in the service area when parking. The service desk had all my information. Waiting area was pristine with comfy chairs, TV, coffee and a surprise! While I was waiting I got a video from the technician summarizing all that was done to my car with condition assessment. Cool! The bill was less than I expected and I was on the road within 2 hours of arrival. These guys are professionals. Very nice customer experience.
I keep coming back to Young because of the service (Sales not so much). But the service team is remarkable. Thank you.
Fast, efficient, informative service. Focus on doing what had to be done, not selling me an expensive package. The difference in the cost of maintaining a Mazda 6 compared to a Toyota Camry (our other car) should be more widely known.
Courteous and polite people to deal with, service done in a timely manner. Very nice facility. Very easy to schedule an appointment for service.
Dominic always does a wonderful job meeting me at the car and greeting me with a big smile. The waiting room is spacious and very comfortable and the coffee...delicious. Great job Mazda team! Jose
Great service manager, easy check-in process. Well organized. Will be returning for all future service.
Loved the video service and how quickly everything was done. Will be going to that one again
The Mazda dealership with Chad as the service manager provided to me the best overall experience I ever had time in and time out!
As usual, the service was great. I hope to continue with Mazda cars and service. It has worked out really well for me.
Welcome to Young Mazda
We are proud to be your premier Mazda dealership, as well as one of the top car dealerships in Easton, PA. As a top Mazda dealer in PA, we have new Mazda sedans and crossovers, along with used cars, trucks and SUVs. Located just minutes from Bethlehem and Allentown, we make it easy for you to find your next vehicle. With the Young name, we assure you that you're getting the best deal possible in and around the Easton and Lehigh Valley. You'll find us easily accessible near PA-33 just off the Hecktown Road exit. Check out our hours and directions on how to get to our Mazda dealership in NJ. We're here to be the preferred Mazda dealership near you–give us a call at (610) 991-9100 or email us if you have any questions or need assistance. We look forward to seeing you at one of your favorite car dealerships in Bethlehem, PA soon.
New Vehicles at Our Easton Mazda Dealership
At Young Mazda, we have a great selection of new cars, crossovers, and SUVs. The MAZDA MX-5 MIATA is one of our generation's greatest roadsters, with great balance and road-handling performance. If you're looking for a more economical vehicle, check out the Mazda3 or the Mazda MX-5 Miata at our Mazda dealership NJ location. These sedans offer reliable performance with excellent fuel economy, but if size is a concern to you, explore the crossovers and SUVs that are taking the market by storm–from the MAZDA CX-3 compact crossover to the larger MAZDA CX-9 with an available 3rd row for up to 7 passengers. Get available AWD to ensure a safer drive on any roads.
In addition to our new vehicles, we are one of the best Allentown used car dealerships for drivers to find a quality pre-owned Mazda.
Finance with the Young Mazda Dealership
Looking for great financing in and around Lehigh Valley or near Allentown? Young Mazda has an auto financing department that will work to get you the car you desire for a Mazda that Allentown drivers envy. Leasing a new vehicle has never been easier, and at our Easton Mazda dealership in PA, we aim to ensure the same. Don't forget to take advantage of our lease deals and fill out our financing form to pre-qualify for the best auto loans and car lease deals in the area.
More From Young Mazda
Young Mazda is not only one of the greatest Easton car dealerships, but it's also your premier Easton auto repair center, where you'll receive the best service, no matter what kind of maintenance your vehicle requires. Our auto repair shop is staffed by fully trained and equipped service specialists who will work diligently to ensure that your vehicle goes home in the best possible condition. We specialize in providing quality car care including oil changes, brake service and tire rotations. We also do complicated repairs like transmission repair, collision repair and more.
If you're planning to do the repair yourself, we're more than happy to assist you in finding the genuine Mazda parts you need. You can rest easy knowing that your car is in the hands of one of the best auto body shops in one of the best car dealerships in Easton, PA–schedule your car service appointment online today, call or visit us for the same.
Young Mazda
Easton, PA
191 Commerce Park Drive, Easton, PA 18045
Hours
Sales
Monday - Thursday: 9:00 AM - 8:00 PM
Friday: 9:00 AM - 6:00 PM
Saturday: 9:00 AM - 5:00 PM
Service
Monday, Wednesday, Friday: 8:00 AM - 5:00 PM
Tuesday, Thursday: 8:00 AM - 8:00 PM